History
The District was established on May 22, 1986 by the Florida Land and Water Adjudicatory Commission Chapter 42F-1, pursuant to the provisions of Chapter 190, Florida Statutes, for the purpose of planning, financing, constructing, operating, and maintaining certain community-wide infrastructure. The District consists of approximately 4,488 acres located in Lee County, Florida, and is governed by a five-member Board of Supervisors, who are elected to a term of four years, by qualified electors.
Gateway Services is Community Development District (CDD). A CDD is a governmental unit created to serve the long-term specific needs of its community. Created pursuant to Chapter 190 of the Florida Statutes, a CDD's main powers are to plan, finance, construct, operate, and maintain community-wide infrastructure and services specifically for the benefit of its resident.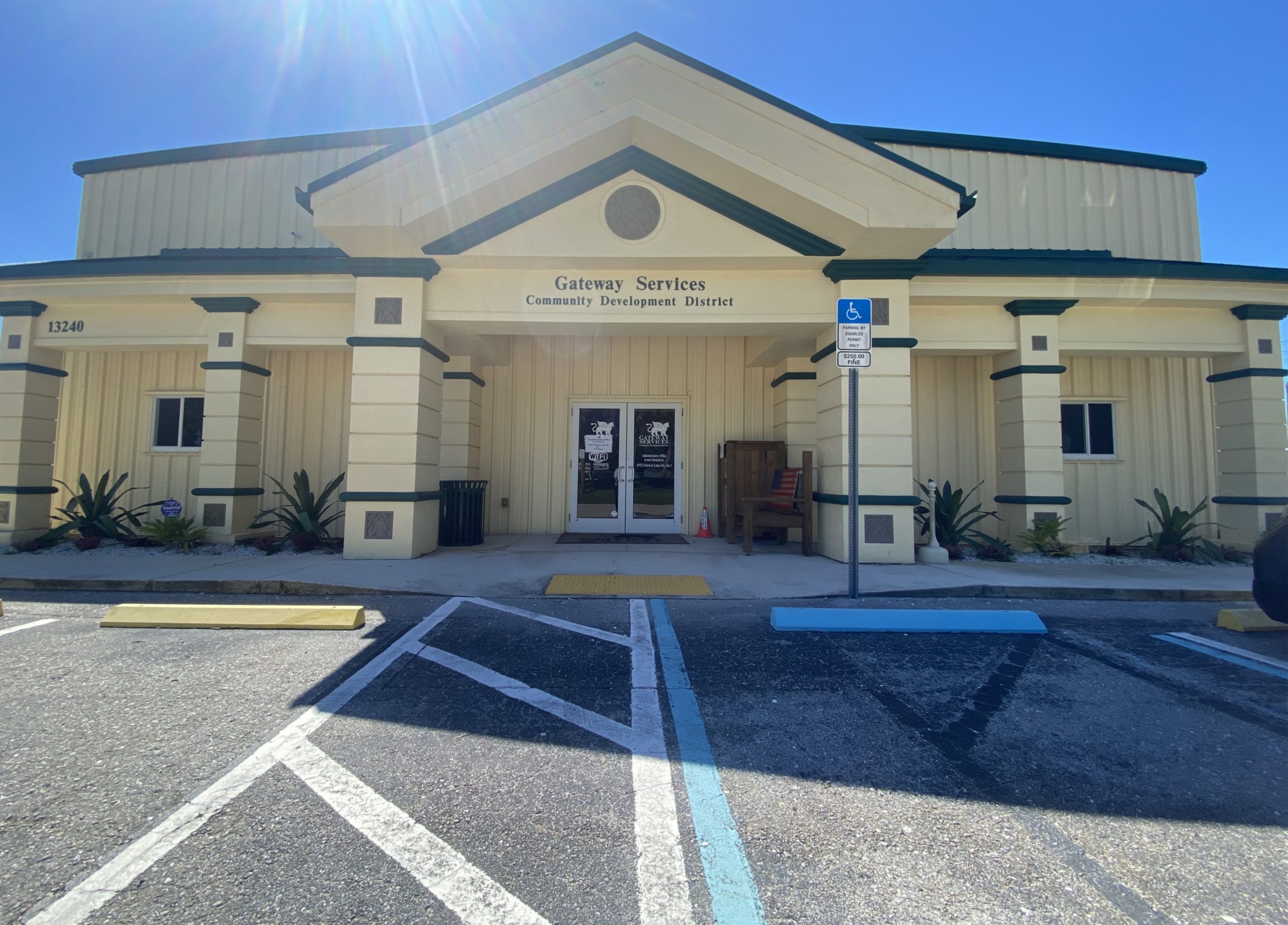 Gateway Services was Created by WCI…
Gateway Services Community Development District's responsibilities include storm water management, potable and irrigation water supply, and street lights. We also oversee and maintain recreational areas such as the Gateway Commons Pool, Sherman Soccer Complex, outdoor trail and common areas.