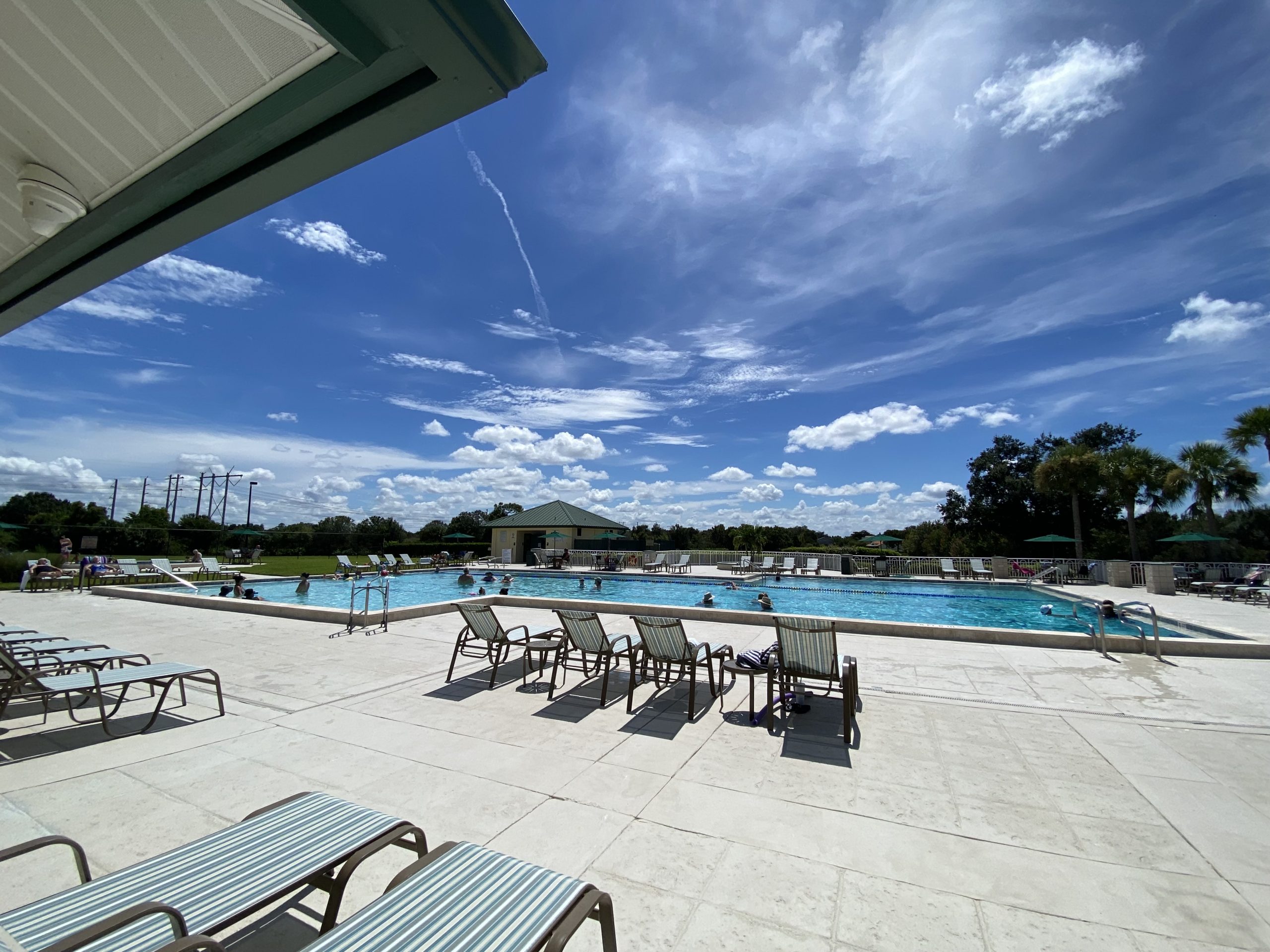 Gateway Commons Pool
Location
11301 Gateway Blvd, Fort Myers, FL
Phone: 239-561-0642
The Gateway Commons Pool is located at 11301 Gateway Blvd. Our facility offers a family-friendly atmosphere where GATEWAY RESIDENTS can enjoy swimming in our large, heated, 25 meter short course pool. We also have a wading pool for the kids and plenty of deck area for relaxing. Please note – there is no lifeguard on duty at any time.
Proof of residency is required to obtain an access pass. The pass is necessary for access to the pool gate and can be obtained at the pool or the District Office located at 11922 Fairway Lakes Dr., Ste.1
Residents can reserve the covered area at the pool for gatherings like birthday parties. For rental reservations, please use Facilitron.
Gateway Commons Pool Rules
Holiday: The pool's holiday schedule is subject to review by the department. The public will be notified as soon as holiday closures are established.
It is a family-friendly community pool and appropriate swim attire is required.
Children under 14 admitted only with adult supervision
No smoking within the pool facility.
Shower and restroom facilities are available onsite.
Alcoholic beverages and glass containers are not permitted.
Pets are not allowed in the pool areas.
Pool Hours
Please note: Hours are subject to review and changes due to seasonal, holiday, maintenance, or weather changes.
Monday 7:45 a.m. – 6:30 p.m.

Water Aerobics: 9:30 a.m. – 10:30 a.m.

Tuesday 7:45 a.m. – 6:30 p.m.

First Tuesday of every month: 8 a.m. – 12:30 p.m.

Wednesday 7:45 a.m. – 6:30 p.m.

Water Yoga: 9 a.m. – 10 a.m.

Thursday 7:45 a.m. – 6:30 p.m.

Water Aerobics: 9:30 a.m. – 10:30 a.m.

Friday 7:45 a.m. – 6:30 p.m.
Saturday 7:45 a.m. – 6:30 p.m.
Sunday 7:45 a.m. – 6:30 p.m.
It's important to note that on the first Tuesday of every month, there will be an early maintenance closure scheduled at 12:30 PM.
---
---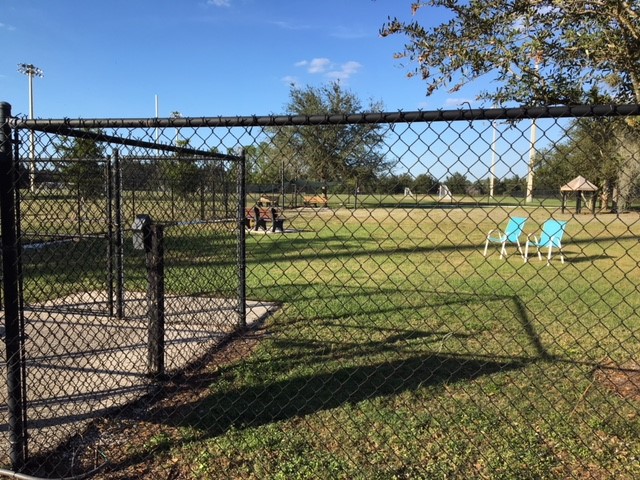 Dog Park (Members Only)
All Dogs must be registered in order to gain access to the dog park. Membership is required for entry.
Location
13260 Griffin Drive, Fort Myers, FL 33913
Hours of Operation
Daylight Hours Only
The magnetic lock is now active. If any issues arise during this transition, please contact the District: customercare@gatewaydistrict.org or call (239) 561-1313 The Dog Park will be closed Thursday mornings from 7-Noon for routine landscape maintenance. For you and your pet's safety, the entry gates will be locked during this time. Thank you for your cooperation and understanding.
Overview
Gateway Community Development District's first Dog Park provides a member-only park for dog owners to let their pets run free safely and legally without a leash. The park is approximately one acre and is located adjacent to the Sherman Soccer Complex. The dog park has two fenced areas, one for large dogs and one for small dogs.
Dog Park Rules
Lee County Ordinance #09.20 States any animal not under the restraint, confinement or direct control of the owner is considered to be "Roaming at Large" and a violation of the ordinance.
Dog Owners should have immediate and continuous physical control of an animal at all times; such as by means of a fence, leash not to exceed six (6) feet in length, cord, or chain of sufficient strength to restrain said animal (excluding herding dogs).
Amenities
Six-foot high chain link fence with electronic gate access
Area for large dogs
Area for small dogs
Shaded areas
Dedicated parking area
Benches
Water stations
Pet play equipment
Pet waste cleanup areas provided
Annual Memberships and Fees
Pet owners are required to purchase an annual membership, which provides a membership pass that allows entry into the dog park through an electronic gate.
Registration fee: Gateway Resident: $50 per year and Non-Gateway resident fee: $150 per year by check, money order, VISA, Mastercard, or Discover (plus additional processing fee with a credit card.)
With the access pass system, Gateway can:
Require proof of vaccinations for the health and safety of humans and dogs
Offset operating costs through memberships and fees
Track usage to plan for the future
Promote registration of dogs within Gateway
Registration Documents and Requirements
Produce proof of vaccination and spay/neuter documentation. Review, agree to and sign the Acceptance of Terms. Once registered, a Gateway Dog Park access pass will be issued for access through the safety gate.
Bring all of the above plus the Registration or Renewal Form, to Gateway CDD
Main Office, 11922 Fairway Lakes Drive, Fort Myers, FL 33913, or email to:
CustomerCare@gatewaydistrict.org.
mdocs-cat-10

| | |
| --- | --- |
| Dog Park Application and Renewal Form | Download |
---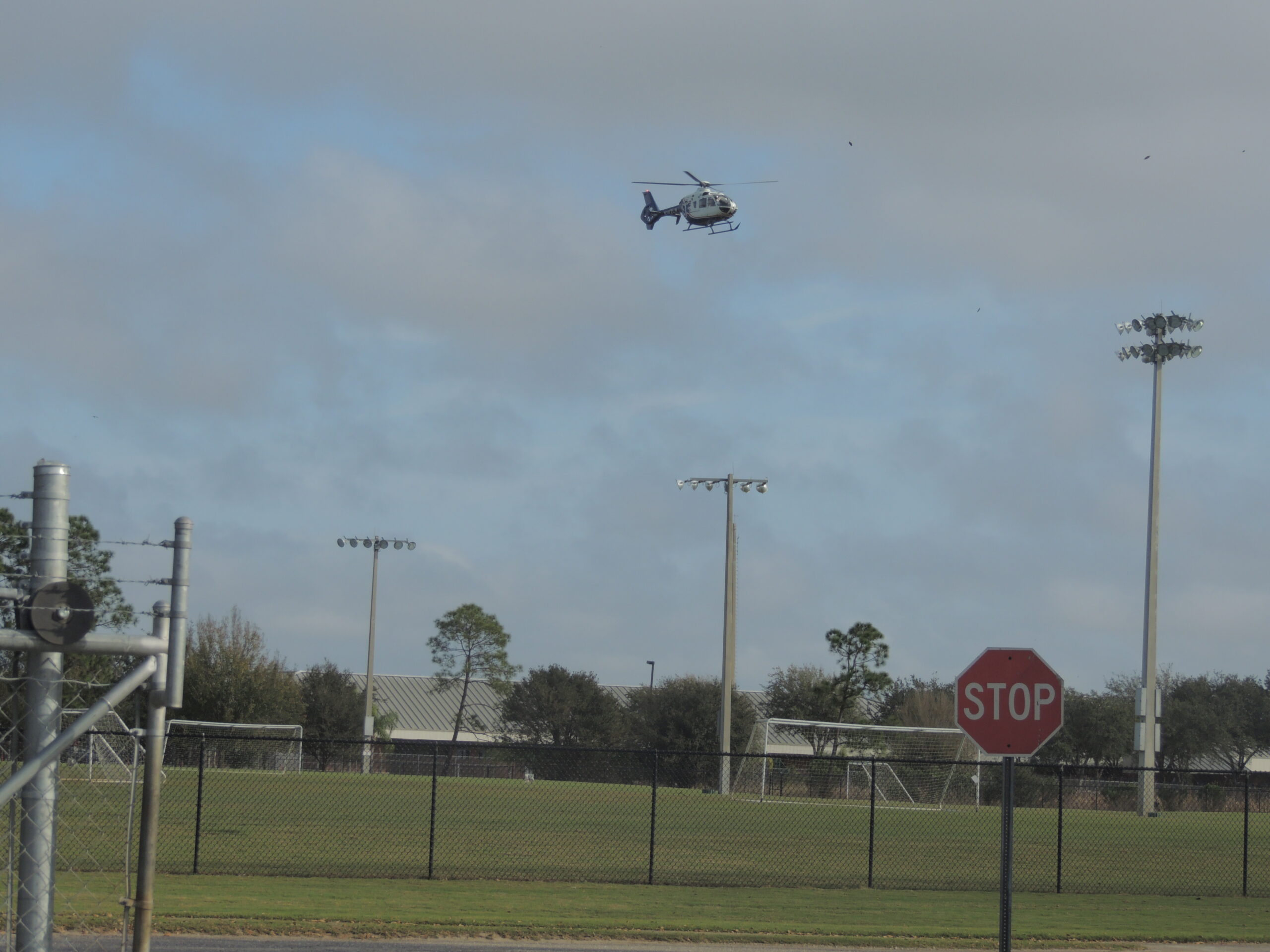 ---
Sherman Soccer Complex
Location
13260 Griffin Drive, Fort Myers, FL
The Sherman Soccer Complex located at 13260 Griffin Drive has 4 regulations and 1 junior size soccer field, a playground, restrooms, and a concession stand. The soccer fields may be used by residents at any time there is no league play. If you have a large group or would like to use some goals please contact our office. Non-Residents must schedule time through the Gateway Services CDD office, pay all associated fees for usage, and be issued a field use permit. You can reserve the picnic shelters at the soccer fields for large gatherings like birthday parties. For rental reservations, please use https://www.facilitron.com/gscdd33913/
The Sherman Sports Complex is utilized for special events and league play.
To find out more about enrolling students in community leagues contact the leagues directly.
Current Leagues:
---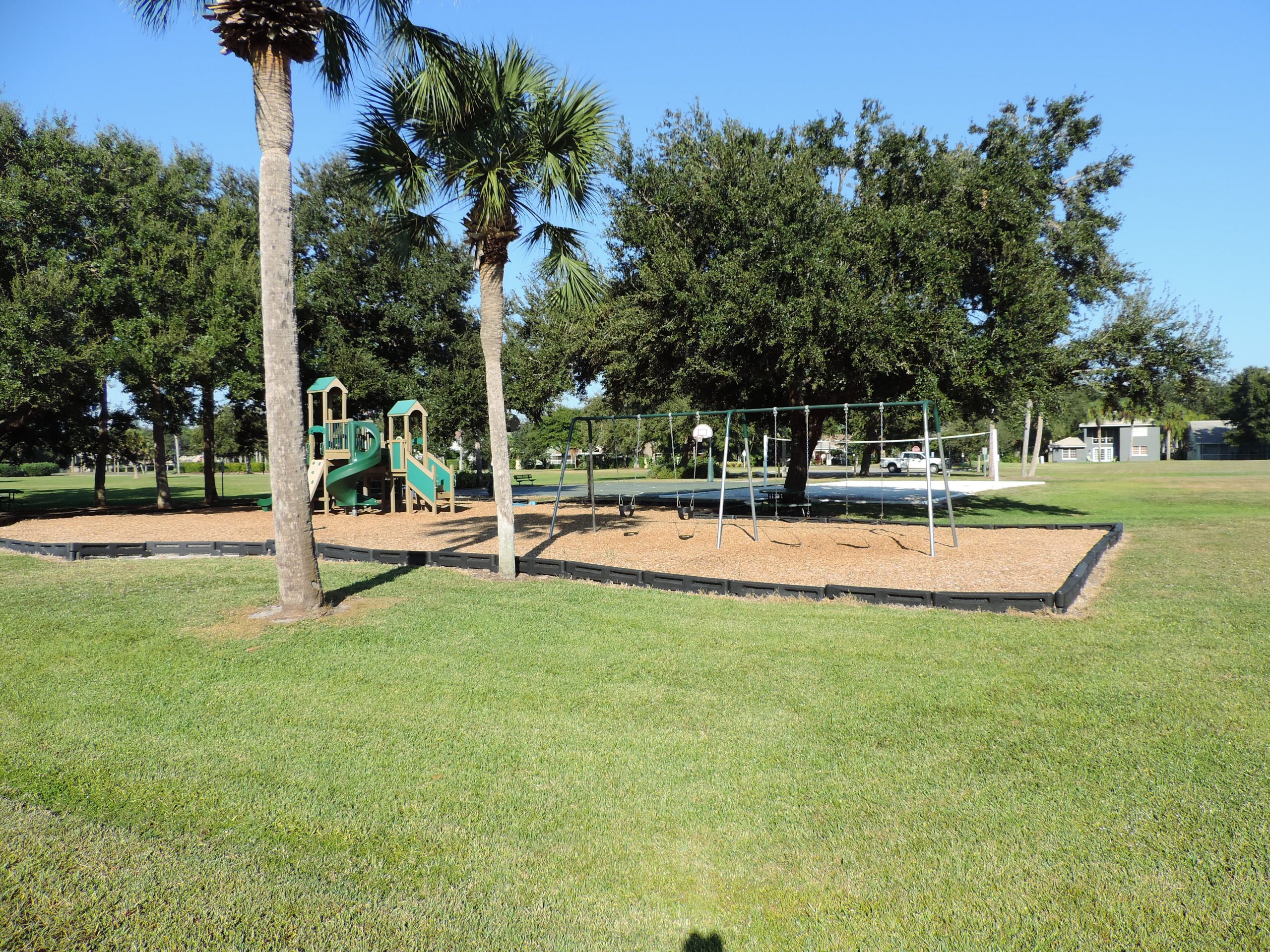 Fun Park
Location
12650 Eagle Point Drive, Fort Myers, FL 33913
The Fun Park in the Gateway community has a playground with wonderful oak trees providing plenty of shade. It also has a basketball court, sand volleyball court, swings and plenty of open space for kids to run and play safely.
Please note this park is open during daylight hours and there are no restrooms onsite at this facility.
---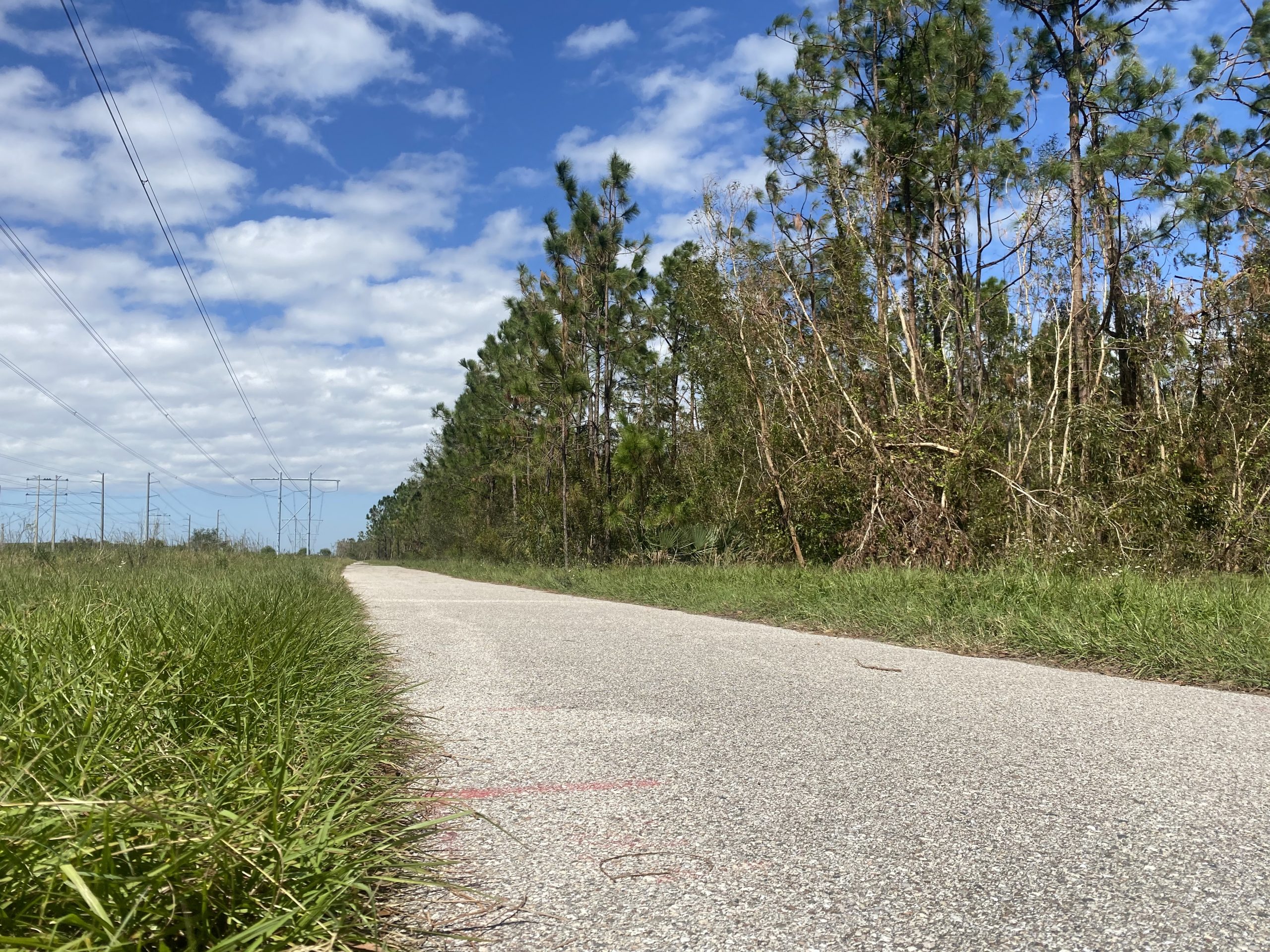 Linear Park
Location
Along the power lines that run through Gateway
Visitors are asked to park at the Sherman Soccer Complex and access the park at its Griffin Drive entrance.
Please note this park is open during daylight hours and there are no restrooms onsite.